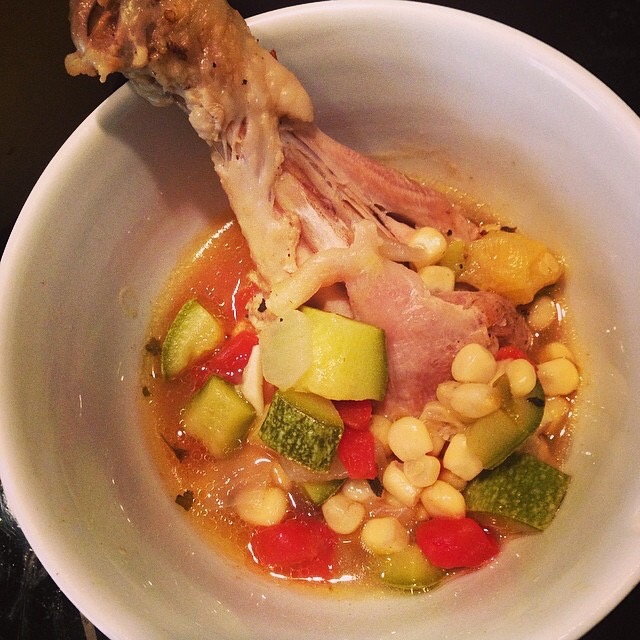 Here is a recipe I've put together from memory. My Mom would make this when we were kids, and I loved it. I kind of had to make it up as I went along until I came up with a recipe that worked and tasted right.
Ingredients:
4 bone-in chicken thighs
1 medium onion, diced
2 large calabasa squash (zucchini works too) cut up in large dice, skin on
4 cloves garlic, minced
1 10oz canned diced tomatoes and green chiles
1 tsp cumin
1 tsp dried oregano
1 bag frozen corn (10-12oz)
Salt and pepper
1 tblsp olive oil
2 cups chicken broth
Method:
Heat oil in large skillet or pot over medium heat, then add chicken, skin-side down. Let sit until brown and crispy, about 5min. Turn and do the same for the other side.
Remove chicken and set aside. Remove excess oil, leaving about a table spoon. Sauté onion until tender
Add garlic and sauté until fragrant.
Add tomatoes and squash along with cumin and oregano.
Cook together for another 5 minutes, then add the chicken, broth and corn.
Bring to a boil then lower heat and simmer for 20-30 minutes until chicken is done.
Salt and pepper to taste.
Yields 4 servings.
Variations
In this recipe I'm calling for bone-in thighs or legs (the bones add more flavor, but are a little more work when eating) but you can use cut up boneless thighs or breast meat.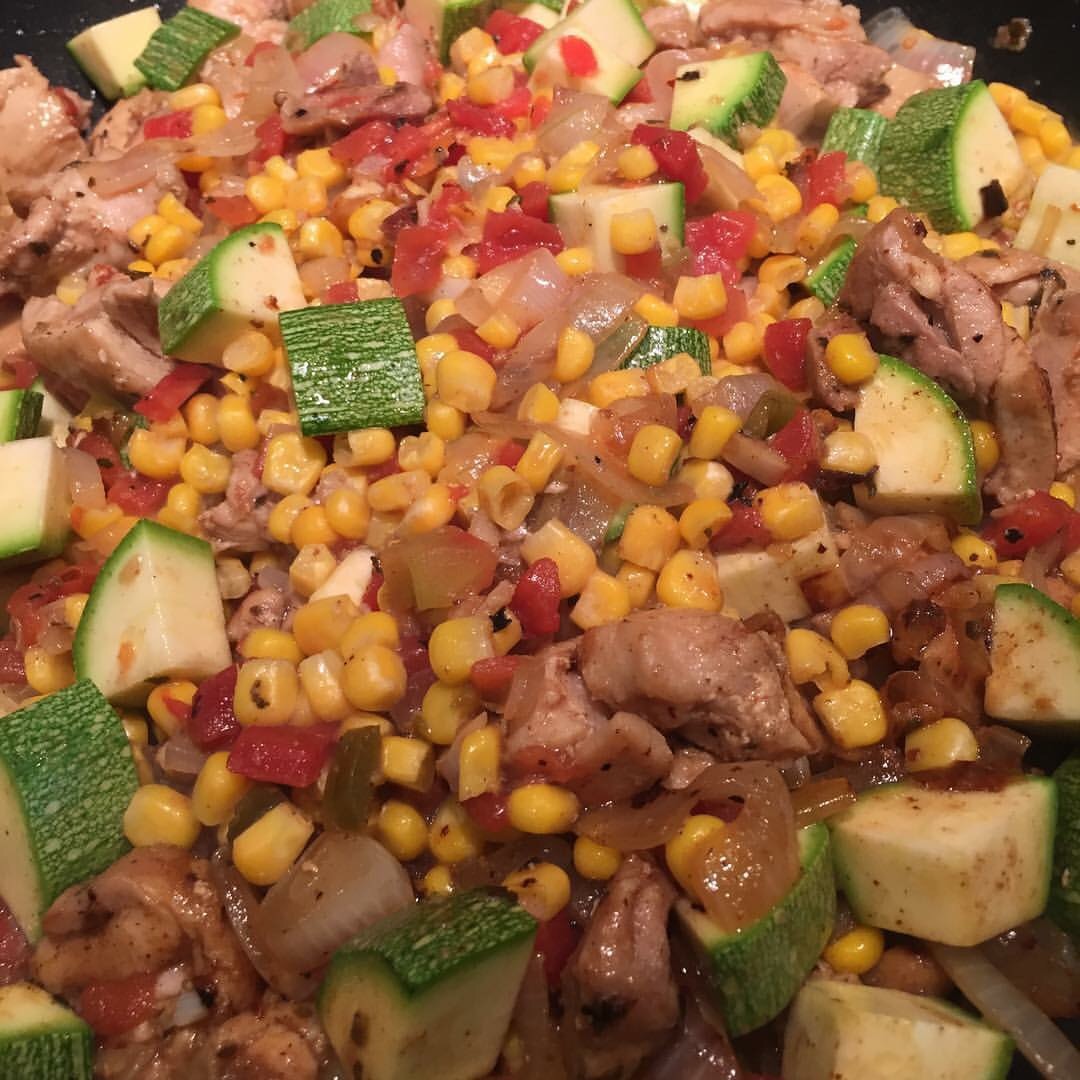 You can adjust the heat by using the Mild, Medium or Hot tomatoes, or by adding ancho or chipotle chile powder.
Related Posts